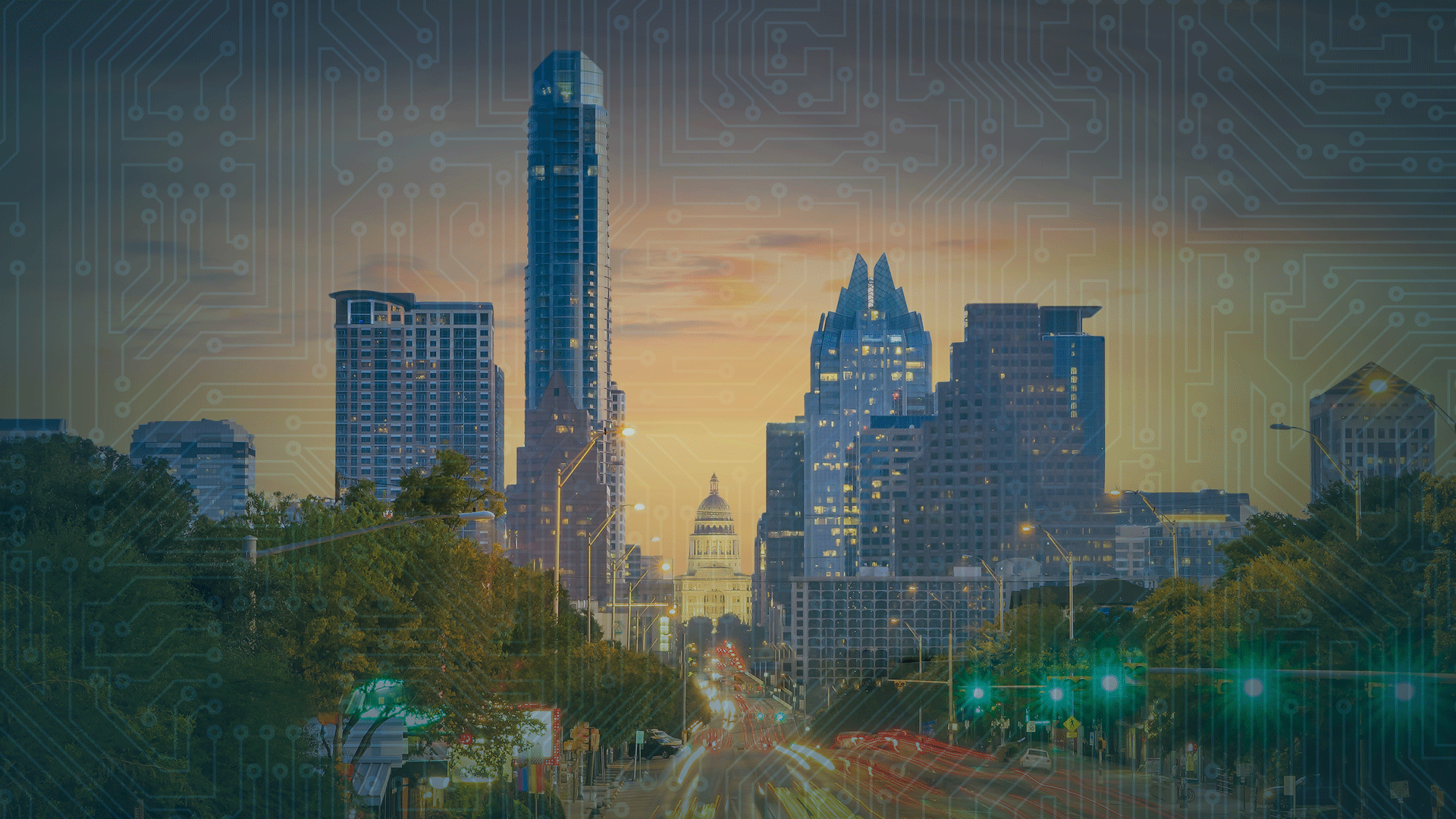 GenXComm Inc. was founded in 2016 to commercialize years of research and development out of the University of Texas at Austin around dynamic filtering and Radio Frequency (RF)-photonic systems.
OUR MISSION
Our mission is to deliver limitless computing power, fast connectivity, and on-demand intelligence to every location on Earth. Our technologies strive to break through the limits of conventional microelectronics and signal processing technologies using microphotonics, delivering faster, smaller, lower powered intelligent devices connected by high speed networks available everywhere.

Our Team
Our founding team has the right mix of vision, technology and business savvy, combined with youthful energy and the wisdom of experience
Dr. Sriram Vishwanath
Co-Founder and CEO
Dr. Sriram Vishwanath is both a Co-founder and a professor at The University of Texas at Austin. He has been in the communications and networking spaces for over 20 years, receiving his PhD in 2003 from Stanford University, his M.S. from CalTech in 1999 and his B.Tech from IIT Madras. He has been a professor in Electrical and Computer Engineering at The Cockrell School of Engineering at UT Austin for almost 14 years, working in the domain of interference management, alignment, cancellation and mitigation. He has over 200 refereed conference and journal papers in this domain.
Hardik Jain
Co-founder and CTO
Mr. Hardik Jain, senior personnel on this effort and CTO of GenXComm, has 4 years of experience on Self-Interference Cancellation and Communication Networks, which drives GenXComm's module development efforts. Hardik's extensive research in Self-Interference Cancellation is the basis of the GenXComm architecture. Hardik is leading the technical team at GenXComm in building the interference cancellation filter product for multiple commercial applications. Hardik has also served as senior personnel on NSF STTR and DoD contracts.
Raghu Rao
VP Advanced Technology
Experienced technologist in digital signal processing and wireless communications. Previous companies include Xilinx, Silvus Communications, Mentor Graphics
George Palmer
VP of Operations
Senior Executive with over 40 years of general management and operations experience. Previous companies include PortalPlayer, Quantance, Pixim, Fairchild.
Shari Joseph
Chief Financial Officer
Senior Executive with over 25 years of high-technology business, operations, and financial management experience, which includes experience with venture-backed and private companies.
Daniel Artusi
Mr. Artusi has had a broad, forty-year career in the semiconductor industry, including several senior executive roles at Intel, Lantiq, Conexant Systems, Silicon Laboratories and Motorola. From 2015 until 2018, he served as Vice President in the Client Computing Group and as General Manager for the connected home division of Intel Corporation. From 2012 until its acquisition by Intel in 2015, he served as the Chief Executive Officer of Lantiq Deutschland GmbH, a major player in the DSL and broadband markets. Mr. Artusi was also an operating executive with Golden Gate Capital, a private equity firm, and Chief Executive Officer of Conexant Systems, a semiconductor firm with strong broadband access technologies. Mr. Artusi studied electrical engineering at the Instituto Tecnologico de Buenos Aires (ITBA) in Argentina. He currently sits on the boards of MaxLinear, Inc. (NYSE: MXL) and GenXComm (an Intel Capital portfolio company working on self-interference cancellation technology for wireless and wireline communications).
Sam Kim
Sam has been a serial entrepreneur and investor in many early stage technology companies across a wide variety of industries. Prior to Bandgap Ventures, Sam was the founder and Managing Director of Bluecap Partners, an Austin-based venture capital firm focused on equity investments in hardware/physical science technology companies.
Before starting Bluecap Partners, Sam was the VP of Business Development at Applied Nanotech, Inc. (nanotechnology), CTO of LimeLite Technologies (energy efficient lighting), founder and CEO of Hybiscus Technologies, Inc. (semiconductor packaging), founder and CEO of Vasecure, Inc. (medical device), senior engineer at Illumina, Inc. (biotechnology), and has served on advisory boards of several start-up companies. Sam brings technical depth and operational experience in a variety of fields including advanced materials, nanosensors, nanoelectronics, photonics, semiconductor physics, alternative energy technologies, printed electronics, biotechnology, and medical devices.
Intel Capital
Azure Capital
FAM Capital
Bandgap Ventures
UT Horizon Fund
Capital Factory
We tackle the hardest problems. We aim to challenge ourselves and the status quo through continual growth.
We innovate and we execute. We are laser focused on bringing our ideas to the marketplace.
We are honest and transparent. Our personal integrity is what guides our day to day decision making.
We are team driven. We are building a diverse and energetic team of leaders.
Interested in joining our team?
We'd love to hear from you.